Big Beautiful Women, Find The Best BBW Sex Dolls
Mar 02,2022 | SexAngelbaby
Do you like girls with big booties, big tits, curves, maybe even a bit chubby or fat in that sense? But do you agonize over the fact of being in a full-time relationship with a girl who nags and bosses around?

If you nod in the affirmative, you're a BBW lover who doesn't like being tied to a relationship. Why? That's because relationships bring a crushing sense of dedication-cum-commitment.

So, what's the solution? Well, it's in spending some quality time with a BBW sex doll. No more, no less.

"Sex dolls?" you question with a raised eyebrow. Yes, good quality BBW sex dolls.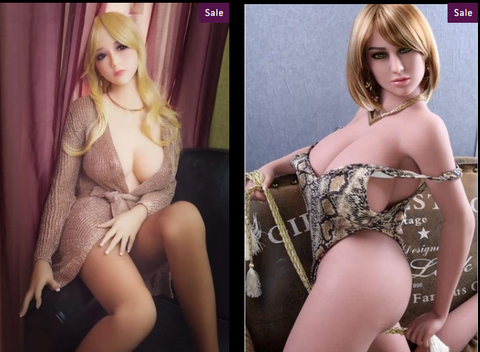 There are big booty and curvy BBW sex dolls that'll let you state your carnal desires of getting busy with someone who's got a mighty big booty. And if that wasn't all, a TPE sex doll with a lusciously large booty will save you from the hassles of a long-term relationship.
If, however, you're still unconvinced about the fact that a love doll with a big booty can add wonders to your sexual adventures, then read on.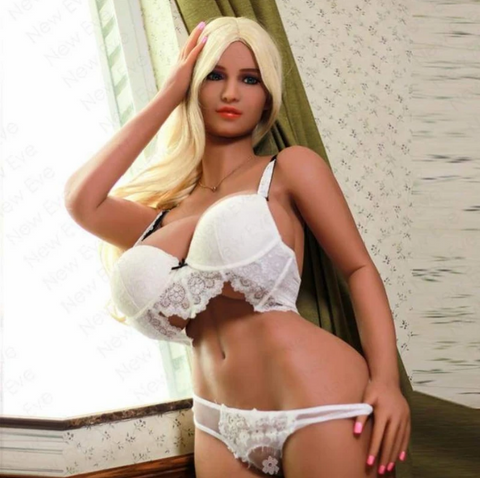 BBW silicone sex doll as a companion?
Imagine you gently cupping her huge H-cup breasts. Imagine that every time you go deep inside her from behind, she moans with pleasure and pain. Well, these imaginations can become a reality if you bring a BBW doll to yours.

So, let's explore top reasons why you'll need a big booty realistic sex doll in your corner if you're a fascinated by big booties.
Reason #1: She's easy to get along with
When you bring a BBW sex doll at your place, you won't get to see her tantrums and mood swings. Instead, you'll receive pure pleasure and lots of love from her. Because of her non-complaining nature and drool-worthy looks, almost every man fantasizes her. So, you can think that no matter how rough you get with her on the bed, she won't leave you in the lurch—unlike other ladies.
Reason #2: Get embraced by her ultimate body
Like every man, you must be fascinated by the curvaceous body and big butts. Suppose we say that you can get all that curvy, big booty models with zero bullshit that comes with a relationship? Sounds unreal, right? But it's true all the same. Of course, you're thrilled to know how? The answer lies in the big booty of a sex doll. Which is precisely why you should put your hard-earned money on bringing the most amazing life-like sex doll with million-dollar looks and thunder thighs.
Reason #3: She's a timeless beauty
Humans lose their grace with time. So in the course of time, you'll think that you're losing interest in your partner because she doesn't look the way she used to. However, this is where a love doll sex with a BBW doll never loses her charm. A big booty love doll's skin will remain firm and her big booty will remain as attractive as it was when you saw her for the first time.

But the real deal lies in laying your hands on the mesmerizing love dolls with big curves. And that's exactly where a big challenge strikes hard. The thing is, you'll easily find an awesome love doll with a big booty but she'll come with a bigger price tag.

So, the challenge is to get a jaw-dropping big booty BBW love doll that's priced competitively.
Realistic sex dolls give a realistic experience
These dolls are made of TPE material that gives them a hot bod which looks realistic. To add to their realism, these dolls have curvaceous bodies and all their holes (anal passage, mouth, and vagina) are given the depth and texture to lend them a lifelike appearance and touch.
Available in a variety of weights and heights
We offer love dolls in a variety of weights and heights to suit your individual tastes and desires. For instance, if you're a stout who likes a heavyset, then we've got a big booty sex doll who weighs 50 kilos or 110 pounds. If, however, you like your BBW to be lightweight and easy to carry, then we've even got a 35-kilos (80 pounds) doll for you with curves left. The same is the case with height. If you want your doll to be a shorty, then we have a doll that's 148 cm in height but still curvy; on the contrary, if you're a big guy, you'd like your doll to be big enough to match you—for such people, we have dolls that are 165cm (5ft6) to 175cm (5ft8) in height. The idea is that at SexAangelbaby, we make sure there's a love doll for everyone.

Browse through its range of big booty sex dolls, and pick the one that suits your taste, style, and budget. Ask guidance from our support chat if you have something in mind, we are more than happy to help you. Check our Big Booty Sex Dolls and Curvy Sex Dolls to find your favorite BBW looking sex dolls.
Other pages you might be interested:
Check all our sizes from custom sex dolls.
Comment