HISTORY OF SEX DOLLS
Mar 02,2022 | SexAngelbaby
Although the historical reference to the use of sex dolls date back to 8 AD. And there are many love doll stories and research to back that up. However, it was in the sixteenth-century that Spanish and French sailors invented the most primitive sex dolls. These dolls acted as a companion for the sailors who were isolated by the ocean on long-distance journeys. They found that in some ways, it could meet the needs of their sex life - both emotionally and physically.
Later in the 17th century, Dutch sailors improved upon the design and crafted masturbatory love dolls using hand-sewn and patched cloth. These dolls were a great success among sailors from Spain, France, Germany, and other countries.
"Crafted from stitched fabrics and old clothes, these pleasure dolls are the direct building blocks
to today's realistic sex robots and dolls."
JAPANESE 'DUTCH WIVES'
Thanks to the 17th-century Dutch sailors, female sex dolls became very popular among Japanese men. These dolls were mostly made of soft leather and were hand-sewn. Japan's interest in artificial life-like dolls has many stories attached to it. Creating these cloth or leather dolls was quite easy even back then. Thus anyone could make one without paying it. To date, most Japanese people refer to modern dolls as - "Dutch wives". This alone explains the history and popularity of adult dolls in Japan.
Our range of Japanese sex dolls is crafted with love for those who understand and believe in the purity of Asian women. We make sure our dolls are able to live up to your expectations and offer you the comfort you are seeking.
GERMANY - THE BIRTHPLACE OF COMMERCIAL SEX DOLLS!
During the 1950s, the first commercial use of full-size realistic dolls took place. And you guessed it right, the first commercial realistic adult doll was German. This sexy fashion doll was modeled to look like a comic-strip character (called Lilli) and was not penetrable. It was named - the 'Bild Lilli doll' and was launched in 1955. The doll remained in production until 1964.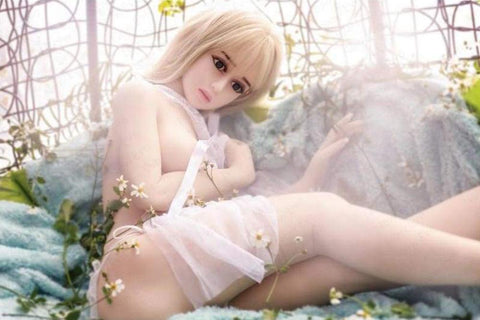 SEX DOLLS ENTER THE UNITED STATES
In the 1960s, selling sex toys and devices through the mail became legal in the US. It was then that the porn magazines started featuring their ads for the first time.
By 1980, sex dolls were available in most local sex stores. Although they were the inflatable versions and could barely be reused. These inflatable sex dolls could take only a certain amount of weight. In short, they were not suitable for people of all sizes and needs. However, there was an active demand and thus the adult toy and doll manufacturers maintained a steady supply.
Comment